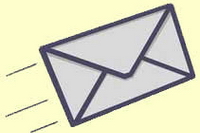 The Economics and Econometrics Research Institute
Legal Statements
Links to external websites
EERI website includes links to both internal (EERI) and external (non-EERI) websites. We select links that are scientifically relevant to the content they are linking from and are suitable for researchers. These links are included for a number of reasons, including:

- for further relevant information about other research centres
- for background information
- for useful scientific publications
- for further research topics

EERI does not link to external sites in return for cash, services or any other consideration in kind. We link to sites purely on scientific merit. These will most often be free to access, but users may sometimes be asked to register or subscribe before viewing content. The EERI homepage does not accept submissions or requests. The homepage team selects links and evaluates websites on the basis of scientific relevance.
External links are selected and reviewed carefully. However, the EERI is not responsible for the content of external websites. This is because:

- the EERI does not produce them or maintain/update them
- the EERI cannot change them, nor is informed about changes
- the EERI is not associated with organisations of the linked external sites

The inclusion of a link to an external website from eeri.eu should not be understood to be an endorsement of that website or the site's owners. In contrast, an external link from the EERI website as such does not imply any type of connection between the EERI and the linked website.